Therapists & Personal Trainers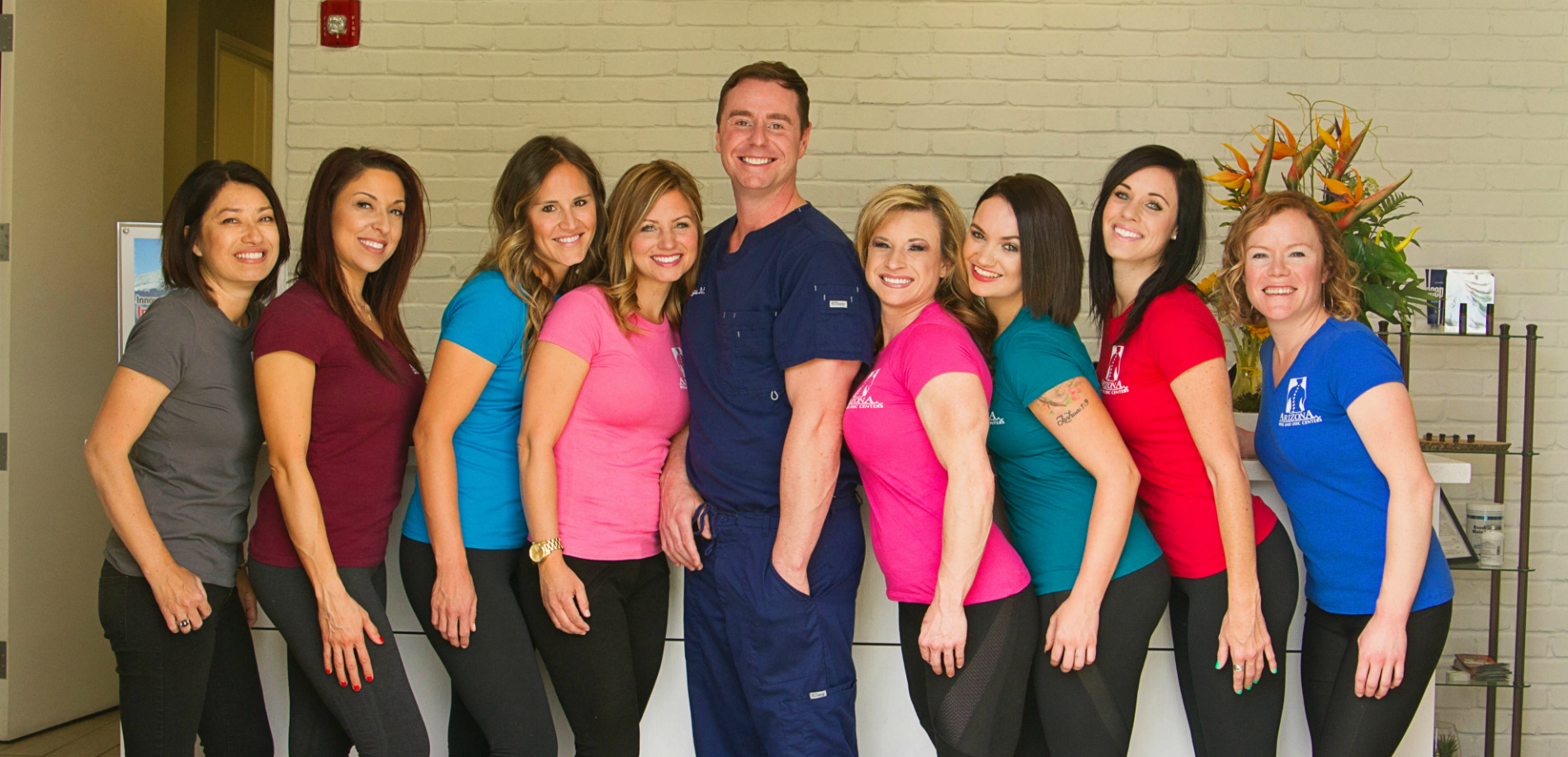 Jacque – Massage Therapist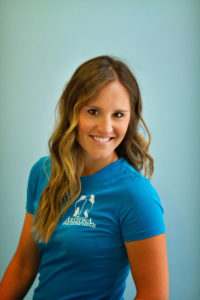 Jacques overall spunk and good attitude is sure to win you over. Jacque graduated from Arizona School of Massage in 2006 and since has been a therapist in three states (AZ, UT, AK) and is nationally certified. Her love for anatomy has brought her to her success as a therapist. She makes it clear it is not just her career, but her passion. Jacque loves but is not limited to deep tissue massage, trigger points, and stretching. When she is not at work you can be assured she is at home baking the office yummy cupcakes or hanging out with her two beautiful kids and husband.
Steffany – Massage Therapist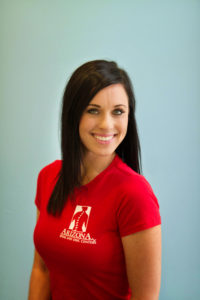 In 2005 Steffany graduated from The Arizona School of Massage Therapy. Growing up, she was a competitive gymnast, diver and cheerleader. Her acrobatic background attracted her to very specific types of bodywork, including ashiatsu and Thai Yoga Therapy. In 2007, while practicing massage, Steffany completed her undergraduate work at Arizona State University, earning a degree in Psychology and Women Studies. In addition to bodywork and academia, Steffany loves Chihuahuas, shopping and all things county: BBQ, music and especially dancing!
Shellie – Massage Therapist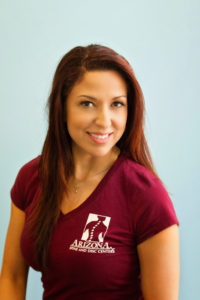 After the birth of my Daughter, I had gained 40 pounds and I knew I had to reverse that to become the healthy and strong Mother my daughter would see everyday.  I began working out daily, loving the new challenges I overcame and learning more about the body.  It became a thirst for more knowledge because I felt so alive and I wanted that for others.  I went to the Arizona School of Massage Therapy in Tempe to quench that thirst.  I graduated in October 2008.  Worked some entry level massage to get the momentum going.  
Two years later
, relocated to sunny Orange County California.  Took some time but I got licensed in California to do body work.  I began working at the reality show famous, Renaissance Club Sport, which was frequently featured on The Real Housewives of Orange County.  I worked in the R Spa as a Massage Therapist and had several opportunities to work on some celebrity, high end clients and athletes.  Renaissance Club Sport was a spa, gym, and hotel all in one so i was able to take advantage of using the gym.  There I became friends with Terry and Tina Shorter, who are the creators of fitness format called RIPPED.  I loved the class so much, I decided I would get certified to teach the format.  As much as I loved California, being away from family was too much.  Back in Arizona I needed to keep my healing hands moving and I thankfully, found AZ Spine and Disc Center to continue sharing my hands and health for others.  I didn't know much about Chiropractic care but I stayed open minded to it and saw the benefits of massage and chiro work on others.  Working with my clients regularly, building trust and witnessing their quality of life improve has been an incredible blessing.  We really do become like a family to all we care for and we take pride in that.  I've been working here since 8/2013 and it has been a blessing.  In February 2015, I worked a fun chair massage event at the Super Bowl for the NFL Commissions Tailgate party.  Working with other hard working therapist and being behind the scenes was a unique and fun experience.  I'm always searching and learning new ways to share and educate health and wellness.  I'm fascinated by the body, nutrition, natural healing, and sharing what I learn with others.  I enjoy clean eating, working out, social media, hiking, dancing, reading personal development, going to church, family cook outs, camping,fishing, traveling, being a Mother, making someone smile/laugh, cooking, and rollerskating.  In massage, I specialize in Deep Tissue, Sports, Injury, Reflexology, Trigger Point, Stretch, and I love to finish up with relaxation head and neck massage.  I guess it's my way of smoothing out the session on a great note after a long day.  Communication is KEY to achieve the best session possible.  It's your time, your session and it's all about you.  On my table is where you get to be the BOSS but you are required to do absolutely NOTHING.  You NEED me to KNEAD you and I look forward to helping you the very best that I can!
Kyle – Massage Therapist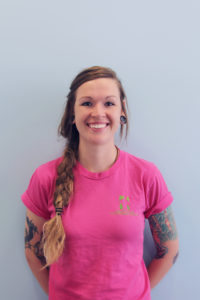 Brandi – Massage Therapist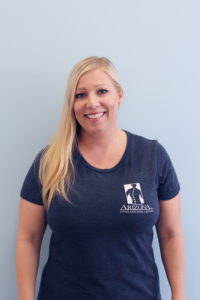 Ciera – Massage Therapist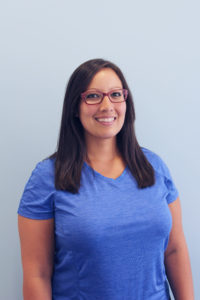 Bobby – Personal Trainer/Chiropractor Assistant
Hello, my name is Bobby, and I have been a personal trainer for nine years. Having spent my professional career training in corporate gyms, I was always dissatisfied by the cookie-cutter formulas those same big-box gyms utilized for their customers. Moving to a relaxed, studio environment like Spine And Disc Center Of Arizona has allowed me to take pride in my expertise as a personal trainer while ensuring the utmost comfort and personalized care for my clients. I have developed effective, sustainable fitness programs (including pregnancy/postnatal, geriatric, and weight loss regimens) for a wide range of clientele. I am dedicated to helping you achieve your unique goals, and look forward to the many accomplishments we will have together.
Kim – Personal Trainer/Chiropractic Assistants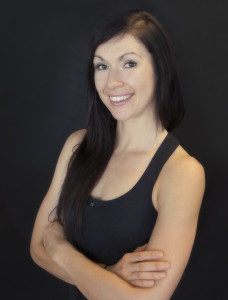 Kimberly graduated from National Personal Training Institute in 2010. After NPTI she got hired onto LifeTime Fitness as a personal trainer where she worked for 2 yrs. During the 2 yrs she got certified in National Academy of Sports Medicine CPT as well as a Corrective Exercise Specialist. Kimberly wanted to further her education in nutrition and became a Holistic Health Coach through Institute of Integrative Nutrition in 2012. In 2012, she left LifeTime Fitness and started her own business, Arizona Fitness Trainer, to continue to help others in healthy lifestyles through exercise and nutrition. Recently Kimberly has completed Fascial Stretch Therapy through Stretch to Win and got certified as an ONNIT Academy Trainer in Unconventional Training Level 1. If she isn't working on meal plans, stretching, or training clients at her studio in Gilbert, Kimberly will spend her free time hiking, lifting weight, or spending time with family and friends. Please view my site at
FitnessTrainerAZ.com
Voted Top 3 Chiropractors in Gilbert
Free Consultation
(480) 633-3399
Over 10 Years of Experience

Dr. Always on Location

Manipulation Under Anesthesia Certified

Convenient Hours

Licensed Chiropractor

Laser Therapy
---
Our Location:
690 East Warner Road, Suite 113
Gilbert, AZ 85296
CLINIC DETAILS
Gilbert Chiropractor
690 East Warner Road #113, Gilbert, AZ 85296, USA
---
Hours:
Mon:

09

:00AM – 1:00 PM      3PM – 07:00PM
Tue:

   09

:00AM – 1:00PM       3PM – 07:00PM
Wed:

09

:00AM – 1:00PM       3PM – 07:00PM
Thu: 

09

:00AM – 1:00PM        3PM – 07:00PM
Fri:    09:00AM – 12:00PM      Admin Hours Only
Sat – Sun: Closed
What Others are Saying