Patient Care Coordinators

Hollis – Billing Specialist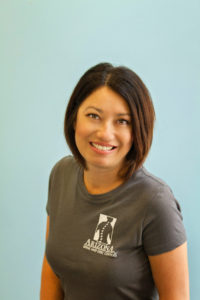 Hollis  grew up traveling all over the world as her father was a diplomat of the American Embassy/U.S State Department.  She graduated from Arizona State University and has since called Arizona her home.  She has worked in the Healthcare Industry the last  8 years. She was a Manager of a Physical Therapy clinic prior to joining our staff.  She enjoys working with patients to ensure an easy transition to our clinic. On her spare time, she enjoys spending time with her family and friends as well as cheering on her  sons on the baseball field.  She also enjoys cooking and Pinterest hobbies!
Charity – Front Desk Manager/ Massage Therapist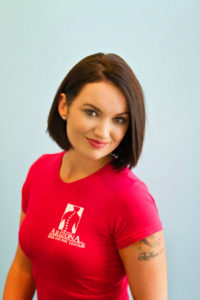 Always ready to greet you with the best smile and warm southern welcome we are proud to have Charity as our front desk manager. Charity has been with Spine and Disc for almost two years as a massage therapist and over time has become a certified Chiropractors Assistant. Her passion doesn't stop at sports therapy and stretching yet flows to the front desk ensuring everyone is not just helped but truly taken care of. When she's not at work you can almost guarantee her cowboy boots are boot-scoot-and boogie ing on the dance floor or she's volunteering with her community. She believes putting others first is the most important thing you can do in life.
Kim – Billing Specialist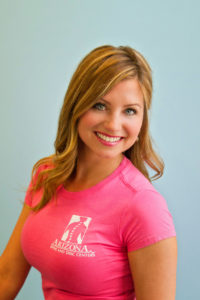 To help patients receive the best care possible at affordable rates, Kim works with insurance companies to ensure prompt and accurate payment for our chiropractic services. She also works with personal injury and worker's compensations cases, helping patients to have as little as possible to worry about so they can focus on getting well.  When she is not at the office she is busy with her two young daughters, Kendall and Keira, and loves spending time with her family and friends. Kim is passionate about fitness and nutrition, and enjoys working out in her free time.
Voted Top 3 Chiropractors in Gilbert
Free Consultation
(480) 633-3399
Over 10 Years of Experience

Dr. Always on Location

Manipulation Under Anesthesia Certified

Convenient Hours

Licensed Chiropractor

Laser Therapy
---
Our Location:
690 East Warner Road, Suite 113
Gilbert, AZ 85296
CLINIC DETAILS
Gilbert Chiropractor
690 East Warner Road #113, Gilbert, AZ 85296, USA
---
Hours:
Mon:

09

:00AM – 1:00 PM      3PM – 07:00PM
Tue:

   09

:00AM – 1:00PM       3PM – 07:00PM
Wed:

09

:00AM – 1:00PM       3PM – 07:00PM
Thu: 

09

:00AM – 1:00PM        3PM – 07:00PM
Fri:    09:00AM – 12:00PM      Admin Hours Only
Sat – Sun: Closed
What Others are Saying