Acupuncture Gilbert | Spine Of Arizona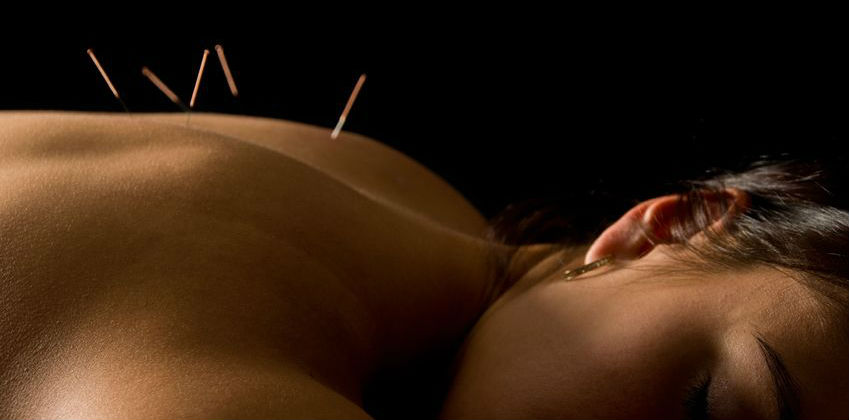 What is Acupuncture?
Spine and Disc Center of Arizona is home to one of the top Acupuncture Gilbert providers and health practitioners, led by Dr Jason Taylor FIAMA, MUAC. Acupuncture is a holistic health technique that stems from Traditional Chinese Medicine practices in which trained practitioners stimulate specific points on the body. The stimulation can be performed by the traditional use of thin needles into the skin or through the use of other instruments such as lasers or electrical current. By stimulating these points, we are able to "tap" into the energy systems of the body in order to balance the energy and restore normal functioning. Today acupuncture is one of the most popular practices of Traditional Chinese Medicine (TCM) in the West. TCM is a complimentary health approach that first originated in ancient China more than 2,500 years ago and has been evolving ever since. We strive to be top Acupuncture Gilbert practitioners by using the traditional methods and applying the most effective methods of treatment.
The first question most people ask me is, "Does acupuncture hurt?" Surprisingly, although needles are used in acupuncture, treatments are relatively pain-free. Needles used in acupuncture are no bigger than a strand of hair and are solid, thus they feel nothing like a traditional hypodermic needles typically used in medical settings. In fact, you could fit 5 or so needles down the shaft of 1 hypodermic needle! What conditions are commonly treated by acupuncture? One of the most popular uses of acupuncture is to reduce chronic pain throughout the body in a natural way, without the need for medications that can cause unwanted side effects. There are many studies on the benefits of acupuncture showing that it successfully treats conditions ranging from musculoskeletal problems (back pain, neck pain, and others) to nausea, migraine headache, anxiety, depression, insomnia, and infertility. The Spine and Disc Center is a proud user of cutting edge Acugraph laser technology to better diagnose and treat our patients! Contact us today to speak with our acupuncture expert located in lovely Gilbert, AZ.
acupuncture gilbert az
Voted Top 3 Chiropractors in Gilbert
Schedule Your Appointment Today
(480) 633-3399
Our Location:
690 East Warner Road, Suite 113
Gilbert, AZ 85296
CLINIC DETAILS
Gilbert Chiropractor
690 East Warner Road #113, Gilbert, AZ 85296, USA
Hours:
Monday –        9am – 1pm
                        3pm – 7pm
Tuesday –       11am – 5pm
Wednesday – 11am – 5pm
Thursday –      9am – 1pm
                        3pm – 7pm
Friday –           9am – 1pm