Auto accidents causing whiplash Injuries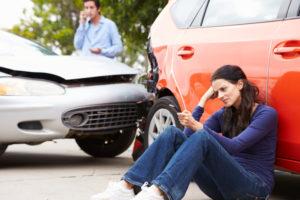 What happens to the body with a whiplash injury? How do I know if have whiplash?
Neck pain Shoulder pain and Arm pain which can start or worsen and become acute after several days
Referred nerve pains in the arms, legs, feet or hands
Neck strain and Headache
Low back pain and stiffness
Sharp burning pain and spasm between the shoulder blades
Blurred vision, dizziness, headaches.
Difficulty swallowing
Irritability, sensitivity to light, noise, temperature and stress
Fatigue, exhaustion, tiredness
Dizzy, vertigo, loss of balance and physical confidence.
Nausea, vomiting.
Ringing in the ears – tinnitus
Vertigo – Benign Paroxysmal Positional Vertigo BPPV
Numbness and tingling anywhere in the head, face or body.
Pain in the neck, jaw or face
What should I do if I have had a whiplash?
Specialized therapeutic Massage is gentle and safe and may be very helpful.
Careful and gentle tissue mobilization can relieve adjacent stiff spinal areas
Cold laser, massage, specific exercise rehabilitation
Acupuncture / dry needling to help relieve neck and shoulder pain and spasm.
Postural re-training and advice on correct ergonomic seating and computer screen height and position.
Corrective exercises to restore normal joint motion and muscular strength
Facts About Whiplash:
If car headrests are too low or more than 5 cms from the head there is increased risk of a more serious whiplash injury.
If your car seat is reclined too far back with slumped posture when driving this tends to also increase the severity of injury. With age, ligaments become less pliable, muscles become weaker, less flexible and range of motion decreases.
Shorter people and children can be injured more seriously if they are closer to the steering wheel and airbag or have an improperly fitted seatbelt. Pre-existing arthritis can also affect the severity of injury.
Onset of symptoms is often delayed and can still cause symptoms sometimes years later following relatively minor trauma alongside osteoarthritis and accelerated neck disc and joint degeneration.
Spine and Disc Centers focus is to improve the quality of life for auto accident injured patients by incorporating a range of exercises, graduated muscle strengthening to recondition the muscles and nerves to help improve long term function.
The 'wait and see' approach with longterm analgesics does little to help rehabilitate neck and spinal posture and pain-free function.
Our Location:
690 East Warner Road, Suite 113
Gilbert, AZ 85296
CLINIC DETAILS
Gilbert Chiropractor
690 East Warner Road #113, Gilbert, AZ 85296, USA
Hours:
Mon:

09

:00AM – 1:00 PM      3PM – 07:00PM
Tue:

   09

:00AM – 1:00PM       3PM – 07:00PM
Wed:

09

:00AM – 1:00PM       3PM – 07:00PM
Thu: 

09

:00AM – 1:00PM        3PM – 07:00PM
Fri:    09:00AM – 12:00PM      Admin Hours Only
Sat – Sun: Closed
What Others are Saying