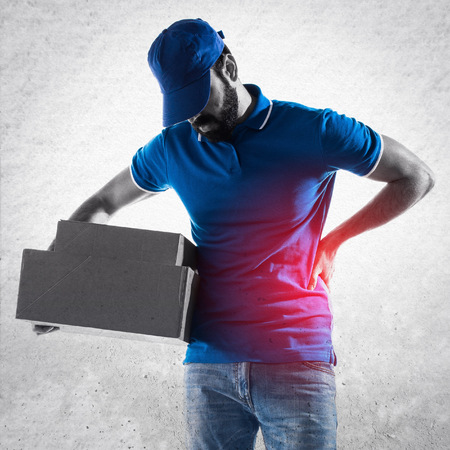 Work injuries can be extremely devastating, not only emotionally and physically, but financially as well. The most common types of work related injuries are in the back and neck. Back and neck injuries account for almost 90% of injuries happening in the work place. The goal is to heal the injured worker, that way they can go back to their daily activities in a safest manner possible.
Many work-related injuries are caused by regular, everyday activities on the job. Most occupations require a worker to do the same movements with their body, day in and day out. These repetitive motions, over time, cause the body trauma. Repetitive stress injuries (ie. sprains/strains, tendonitis etc.) are some of the most common work related injuries we deal with. These injuries are hard to indicate right away because the onset is very gradual. Not only is it a very serious injury that is the main cause of absenteeism in the work place, but it is the biggest expense in worker's compensation.
One of the most successful treatment options for work related injuries is Chiropractic Care. We offer various techniques for our patients. This allow us the optimum level of positive productivity to help heal your body from the inside out.
Work injuries are covered in our office by most worker's compensation insurance plans. We will work with your plan, as well as, wait for payment from the insurance plan while you get better.
Our Location:
690 East Warner Road, Suite 113
Gilbert, AZ 85296
CLINIC DETAILS
Gilbert Chiropractor
690 East Warner Road #113, Gilbert, AZ 85296, USA
Hours:
Mon:

09

:00AM – 1:00 PM      3PM – 07:00PM
Tue:

   09

:00AM – 1:00PM       3PM – 07:00PM
Wed:

09

:00AM – 1:00PM       3PM – 07:00PM
Thu: 

09

:00AM – 1:00PM        3PM – 07:00PM
Fri:    09:00AM – 12:00PM      Admin Hours Only
Sat – Sun: Closed
What Others are Saying